Cannock Chase is (apparently) a paranormal hotspot in Staffordshire, England. It featured in Episode 27 where I investigated The Black Eyed Children.
As well as creepy looking kids there have been reports of werewolves, ghosts, UFO's, Dogman and Pigman.
So, since we planned a family trip to Alton Towers I decided to make a small detour to check things out. We started at Castle Ring where many reports have been documented.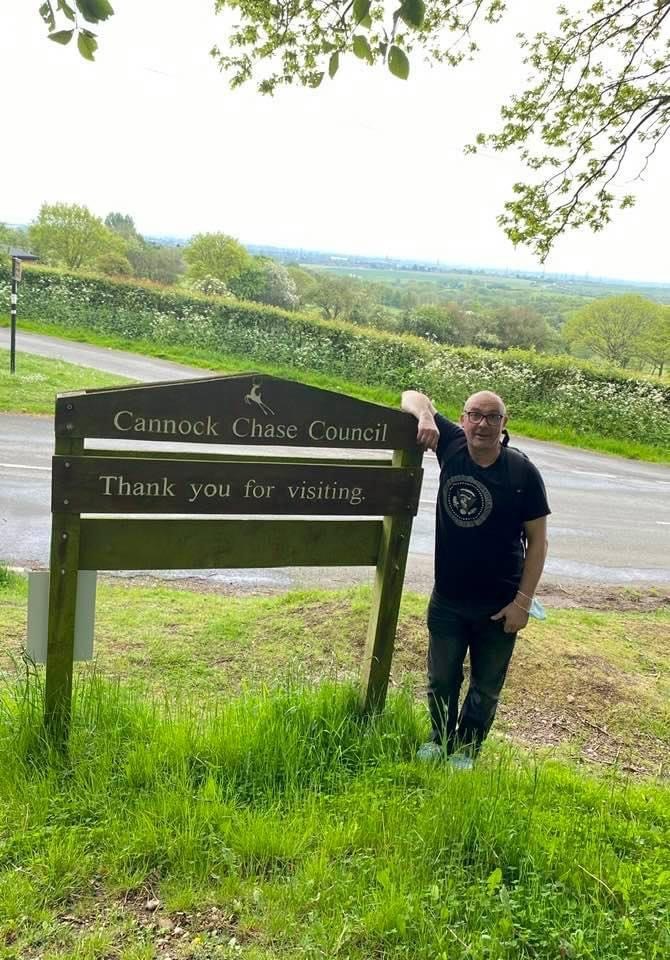 Nothing spooky about the car-park apart from some weird looking hikers.
But Castle Ring does look a bit strange and not like the remainder of the forest. It was a medieval settlement hundreds of years ago and now it looks like somewhere that plants don't grow properly. I'm not a gardener though.
Of the many sightings in this area is Dogman. A hairy humanoid roaming around Castle Ring.
Now, I didn't see Dogman or anything like it but our next stop on our trip was just a few miles away and it is there we saw this:
Could the Dogman be an escaped primate from the nearby Monkey Forest in Trentham?
I don't know.